IFNTF Global Seminar Series 2021
The IFNTF Executive is delighted to announce the IFNTF Global Seminar Series providing an opportunity to; hear from the world's award winning higher education teachers, to share pedagogy and research and join a global community of scholars.
IFNTF Second Seminar (21/22 April 2021) Professor Laura Ritchie will deliver the second talk in our seminar series:
Yes I Can: From Ideas to Print
When: 21/22 April 2021
We have tried to identify a time for the seminar that is accessible to all our members around the globe as follows:
Time: 1 hour @ 21st April UK 8 PM | 21st April North America Eastern 3 PM | 22nd April New Zealand 9 AM | 22nd April Australian Eastern Daylight Time 7 AM

Register:
You can register to attend what is sure to be a fascinating 1 hour talk at this link: https://forms.gle/ysJUPqDddbX7fsh9A
Abstract:
Laura Ritchie presents the journey of ideas to print, including finding your writing voice, considering the audience, the content, allowing personal permission to write freely, and then accepting the risk of allowing criticism during the editing process. Motivation, consistency, accountability, and endurance are unpicked, alongside the exciting achievement of arriving at the last word and moving toward publication. This talk is peppered with practical exercises to help you with your writing. Finally, Laura discusses her experience with publishing her book as an ebook, paperback, and audio book.
Biography:
Dr Laura Ritchie is Professor of Learning and Teaching at the University of Chichester, UK. She is a chartered phycologist who is vibrant in her teaching, research, music-making, and in life; she embodies a 'yes' attitude. Laura's teaching is heavily influenced by her research into people's self-beliefs and cognitive processes as they learn and perform/carry out tasks. Her research focuses on self-efficacy beliefs (a person's self-beliefs in their capabilities to do a particular task) and metacognitive processes. Her recent book Yes I Can: Learn to use the Power of Self-efficacy is a practical and personal book about self-efficacy, strategic thinking, and recognising possibility in order to adopt the yes of self-efficacy into daily life. Earlier books include California Dreaming (2017, co-written with students) and Fostering self-efficacy in Higher Education Students (2015).
Laura Ritchie, PhD, CPsychol
Professor Learning and Teaching
Deputy Director of ESTA Education
National Teaching Fellow, UK
Author of Yes I Can: Learn to use the power of self-efficacy
Web: www.lauraritchie.com
Email: L.Ritchie@chi.ac.uk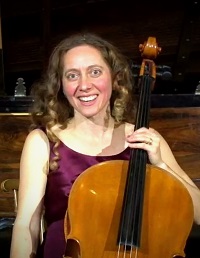 IFNTF First Seminar (24/25 March 2021)
Professor James Intriligator will deliver the first talk in our seminar series:
Using Miro creatively to augment the learning experience
When: 24/25 March 2021
We have tried to identify a time for the seminar that is accessible to all our members around the globe as follows:
Time: 1 hour @ 24th March 2021 UK 8 PM | 24th March North America Eastern 4 PM | 25th March New Zealand 9 AM | 25th March Australian Eastern Daylight Time 6 AM
Abstract:
In these difficult times a great deal of our teaching (and our life!) is spent in zoom-world. From an educational perspective, zoom creates challenges around a range of things including engagement, dialogue, and community-building. Some educators have started using online tools to augment the zoom experience.  James Intriligator (NTF-UK, 2014) has been using an online tool called Miro (www.miro.com) as a core part of his teaching practice. James has been using Miro for about a year and has fallen in love with it. He uses it for all his teaching, research, admin work, and even personal projects. He has developed quite a few ways of using Miro creatively to augment the learning experience.  Come along and hear a bit more about Miro, see it in action, experience it as a student would, and see examples of many other ways you might use Miro.
Biography:
James Intriligator is Director of Strategic Innovation in the Department of Mechanical Engineering (School of Engineering) at Tufts University (Boston, USA). He is a Professor of the Practice in Human Factors Engineering. James earned his Ph.D. in cognitive neuroscience at Harvard. James was awarded a UK National Teaching Fellow in 2014. He is the author of over 50 publications in fields as diverse as neuroscience, neurology, consumer psychology, physics, and literary criticism. His latest research is primarily in the domain of developing next-generation human-machine systems.
James Intriligator, PhD, FRSA
Professor of the Practice Dept of Mechanical Engineering
Director, Human Factors Engineering Program
National Teaching Fellow (UK)
Web: https://engineering.tufts.edu/people/faculty/james-intriligator
email: james.intriligator@tufts.edu
P: (617) 627-2071 M/C: (781) 652-1936