IFNTF Global Seminar Series 2021
The IFNTF Executive is delighted to announce the IFNTF Global Seminar Series providing an opportunity to; hear from the world's award winning higher education teachers, to share pedagogy and research and join a global community of scholars.
IFNTF 1st Seminar (20/21 October 2021) The IFNTF are delighted to announce the first talk in our second Global Seminar Series commencing in September entitled:
"A Hopeful Pedagogy: Shakespearean Case Studies".

The seminar will be delivered by our 3M colleagues in Canada: Professor Shannon Murray, University of Prince Edward Island, Jessica Riddell, Bishop's University and Lisa Dickson, University of Northern British Columbia.
When: 20/21 October 2021
We have tried to identify a time for the seminar that is accessible to all our members around the globe as follows:
Time: 1 hour @ 20 October UK 8 PM | 20 October North America Eastern 3 PM | 21 October New Zealand 7 AM | 21 October Australian Eastern Daylight Time 5 AM

Register:
You can register to attend what is sure to be a fascinating 1 hour talk at this link: https://forms.gle/krf4oVkfRgjnDMNk7
Abstract:
An academic vocation is among the most hopeful. We go into teaching and scholarly work because we believe, even if we haven't articulated it to ourselves fully, that development, improvement, and transformation are all possible when we are engaged in nurturing an insatiable intellectual curiosity in ourselves and in young people. Exercising the hope muscle keeps us on that optimistic course, even when we might see plenty of evidence that things don't work or don't work as quickly as we would like. Students are at the centre of a definition of hope, not just as individuals but also as a philosophical impetus. Learners and learning are not metaphors for hope, but, rather, hope embodied, hope on the move, hope as an agent, a method of acting and a way of seeing. Transformational, messy, complex, always in motion, hope is inseparable from learning. In the classroom we are always caught up in the momentum of becoming. "We never are what we are," John D. Caputo writes. "Something different is always possible" (More Radical Hermeneutics 35). Every participant in the learning endeavour has tacitly announced: "I am willing to be different in five minutes, or 13 weeks or four years from what I am now." This is a tremendous act of courage.

The three of us have been playing and experimenting with hopefulness in our research and in our classes, especially in the teaching of Shakespeare: that most hopeful of hopeful writers. In this session, we will lay out our principles for a hopeful pedagogy, offer two examples of how that hope can play out in a specific classroom, and suggest how these principles could be extended to the hopeful teaching of other disciplines.
Biographies:
Shannon Murray is a Professor of English Literature and 3M National Teaching Fellow (2001). A former coordinator of the Canadian 3M National Teaching Fellowship, she gives workshops and talks on Active Learning, Capstone Courses, Learning Communities, and Teaching Dossiers, including since 2002 for the UPEI Faculty Development Summer Institute on Active Learning. Along with her collaborators Dr. Lisa Dickson and Dr Jessica Riddell, she is completing a book project for the University of Toronto Press on Shakespeare's Guide to Critical Hope and Empathy. More information can be found at: https://islandscholar.ca/people/smurray

Dr. Lisa Dickson is an Associate Professor of English specializing in Renaissance Literature and Literary Theory. Her Current research focuses on the relationship between beauty and violence in art and literature, with particular emphasis on the representation of violence in Renaissance Drama. She is a 3M National Teaching Fellow and a recipient of the UNBC Excellence in Teaching Award (2007). Amongst other services she is a member of the Foundation Year Curriculum Program Committee at UNBC and, at the national level, serves on the 3M Fellowship Council Executive Committee see: https://www2.unbc.ca/english/faculty

Dr. Jessica Riddell is a Full Professor of Early Modern Literature in the English Department at Bishop's University (Quebec, Canada), specializing in early modern dramatic and non-dramatic literature. Dr. Riddell was awarded the 3M National Teaching Fellowship in 2015, the youngest ever recipient at the time of the award and the first ever 3M fellow at Bishop's University. Read more about Jessica here: https://www.jessicariddell.com/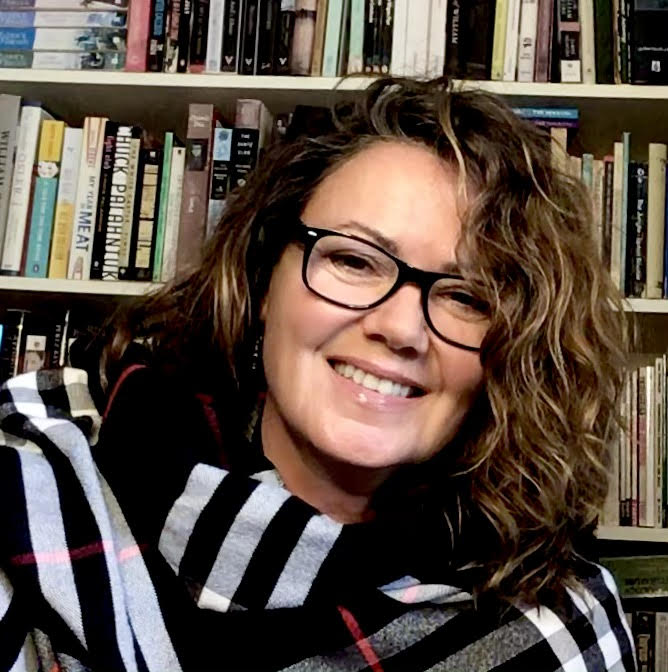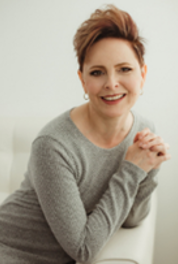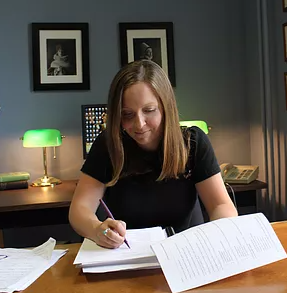 IFNTF Fourth Seminar (14/15th July 2021) Professor Stephen Rutherford will deliver the fourth talk in our seminar series:
"Student-mediated learning and personal learning networks during the transition to (and through) Higher Education"
When: 14/15th July 2021
We have tried to identify a time for the seminar that is accessible to all our members around the globe as follows:
Time: 1 hour @ 14th July UK 9 PM | 14th July North America Eastern 4 PM | 15th July New Zealand 8 AM | 15th July Australian Eastern Daylight Time 6 AM

Abstract:
The ability to undertake 'self-regulated learning' is a fundamental aspect of Higher Education. Students need to develop effective strategies for independent study as they progress into, and through, university. Support offered to students during transition to higher education typically focuses on teaching students study skills and strategies. However, this webinar will suggest that new university students already have highly-personalised 'personal learning strategies', developed through many years of trial and error, prior to university. Students need support in revising and adapting these strategies to the deep learning approaches and critical analysis required of the Higher Education sector. Key to the development of independent learning is the structure and extent is the peer-support and opportunities accessible to the student, their 'personal learning network'. Effective and supportive social- and discipline-based peer networks are fundamental to the student developing their core identity as an independent and agentic learner. So fundamental are these social interactions, that perhaps we should adopt the term 'student-mediated learning' rather than 'self-regulated learning'. In order to reflect the inherent social nature of the process. This seminar will argue that supporting the development of peer-led learning communities, and the evolution of student-mediated learning strategies is fundamental for effective support of students during their learning journey at university.
Biography:
Prof. Steve Rutherford is Professor of Bioscience Education, and Head of the Education Division, in the School of Biosciences, Cardiff University. He was formerly Director of Undergraduate Education within the School. Steve is also the Academic Lead for learning and teaching professional development courses at Cardiff, in the Centre for Education Support and Innovation (CESI). During 2020, Steve was a working group lead within the University's 'Digital Education Project', to support the move to online teaching due to Covid-19, leading the 'Staff Training and Development' strategy. Steve was awarded a UK National Teaching Fellowship in 2016, and a Personal Chair in 2018. Steve is a HEA Senior Fellow and a Fellow of the Royal Society of Biology. In 2015, he was awarded the 'Excellence in Teaching' award for Cardiff University, and was shortlisted for Most Supportive Teacher and Enhancing student Life Award in the student-nominated Cardiff University 'Enriching Student Life' Awards in 2016. Steve has a PhD in Cell Biology, as well as a Masters in Education (MA)Ed)) and a Doctorate in Education (EdD). His teaching focuses on cell biology and molecular genetics, as well as active and digital learning, and student engagement, for staff professional development. Steve's educational research is focused primarily around the development of self-regulated learning in students during the transition to, and through, university. He also has research interests in active and collaborative learning, the development of peer-based learning communities and 'Personal Learning Networks', and student engagement in assessment. Steve is the lead on 'EAT-Erasmus', an Erasmus+/European Union-funded collaborative education development project (with 5 other European institutions) on self-regulation and student partnership in assessment.
Professor Stephen Rutherford
Web: https://www.cardiff.ac.uk/people/view/81269-rutherford-stephen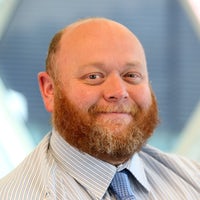 IFNTF Third Seminar (19/20 May 2021) Professor Elizabeth Wells and Professor Toni Roberts Mount Allison University, Canada will deliver the third talk in our seminar series:
"The Feminist Classroom"
When: 19th/20th May 2021
We have tried to identify a time for the seminar that is accessible to all our members around the globe as follows:
Time: 1 hour @ 19th May UK 8 PM | 19th May North America Eastern 3 PM | 20th May New Zealand 7 AM | 20th May Australian Eastern Daylight Time 5 AM

Abstract:
The Feminist Classroom takes an intersectional approach to issues of gender/sex, sexuality, racialization, class, mental health and so on in the classroom. We consider how these social categories impacts students' experience of learning, engagement, and success. Exploring how learning is impacted by these social categories and how we can respond to them in practical ways in central to this session. The Feminist Classroom is a classroom committed to equality and inclusion, embracing diversity as central to the learning of all students in positive and impactful ways.
Biographies:
Elizabeth A. Wells completed her doctorate in musicology at the Eastman School of Music and is now Dean of Arts and Pickard-Bell Chair in Music at Mount Allison University in Sackville, New Brunswick. Her book on West Side Story was published won the AMS Music in American Culture Award. She has won national teaching awards and has presented over 20 papers on pedagogy. Her research interests include Leonard Bernstein, musical theatre at mid-century, and the scholarship of teaching and learning.

Toni (Anthony) Roberts has been teaching for 20 years in PSE. Toni's educational background is diverse, ranging from Chemistry to Women's Studies. Toni currently teaches in both Sociology and Psychology and has a passion for teaching courses on structural inequality such as Sociology of Sex and Sexuality, Gender Relations, Queer Studies and Human Sexuality. Toni brings this commitment to addressing structural inequality to their classroom in various strategies that incorporate universal design, feminist principles and technological innovation.
IFNTF Second Seminar (21/22 April 2021) Professor Laura Ritchie will deliver the second talk in our seminar series:
Yes I Can: From Ideas to Print
When: 21/22 April 2021
We have tried to identify a time for the seminar that is accessible to all our members around the globe as follows:
Time: 1 hour @ 21st April UK 8 PM | 21st April North America Eastern 3 PM | 22nd April New Zealand 9 AM | 22nd April Australian Eastern Daylight Time 7 AM

Abstract:
Laura Ritchie presents the journey of ideas to print, including finding your writing voice, considering the audience, the content, allowing personal permission to write freely, and then accepting the risk of allowing criticism during the editing process. Motivation, consistency, accountability, and endurance are unpicked, alongside the exciting achievement of arriving at the last word and moving toward publication. This talk is peppered with practical exercises to help you with your writing. Finally, Laura discusses her experience with publishing her book as an ebook, paperback, and audio book.
Biography:
Dr Laura Ritchie is Professor of Learning and Teaching at the University of Chichester, UK. She is a chartered phycologist who is vibrant in her teaching, research, music-making, and in life; she embodies a 'yes' attitude. Laura's teaching is heavily influenced by her research into people's self-beliefs and cognitive processes as they learn and perform/carry out tasks. Her research focuses on self-efficacy beliefs (a person's self-beliefs in their capabilities to do a particular task) and metacognitive processes. Her recent book Yes I Can: Learn to use the Power of Self-efficacy is a practical and personal book about self-efficacy, strategic thinking, and recognising possibility in order to adopt the yes of self-efficacy into daily life. Earlier books include California Dreaming (2017, co-written with students) and Fostering self-efficacy in Higher Education Students (2015).
Laura Ritchie, PhD, CPsychol
Professor Learning and Teaching
Deputy Director of ESTA Education
National Teaching Fellow, UK
Author of Yes I Can: Learn to use the power of self-efficacy
Web: www.lauraritchie.com
Email: L.Ritchie@chi.ac.uk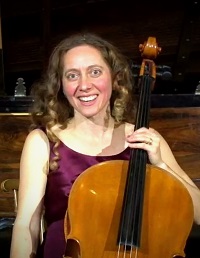 IFNTF First Seminar (24/25 March 2021)
Professor James Intriligator will deliver the first talk in our seminar series:
Using Miro creatively to augment the learning experience
When: 24/25 March 2021
We have tried to identify a time for the seminar that is accessible to all our members around the globe as follows:
Time: 1 hour @ 24th March 2021 UK 8 PM | 24th March North America Eastern 4 PM | 25th March New Zealand 9 AM | 25th March Australian Eastern Daylight Time 6 AM
Abstract:
In these difficult times a great deal of our teaching (and our life!) is spent in zoom-world. From an educational perspective, zoom creates challenges around a range of things including engagement, dialogue, and community-building. Some educators have started using online tools to augment the zoom experience.  James Intriligator (NTF-UK, 2014) has been using an online tool called Miro (www.miro.com) as a core part of his teaching practice. James has been using Miro for about a year and has fallen in love with it. He uses it for all his teaching, research, admin work, and even personal projects. He has developed quite a few ways of using Miro creatively to augment the learning experience.  Come along and hear a bit more about Miro, see it in action, experience it as a student would, and see examples of many other ways you might use Miro.
Biography:
James Intriligator is Director of Strategic Innovation in the Department of Mechanical Engineering (School of Engineering) at Tufts University (Boston, USA). He is a Professor of the Practice in Human Factors Engineering. James earned his Ph.D. in cognitive neuroscience at Harvard. James was awarded a UK National Teaching Fellow in 2014. He is the author of over 50 publications in fields as diverse as neuroscience, neurology, consumer psychology, physics, and literary criticism. His latest research is primarily in the domain of developing next-generation human-machine systems.
James Intriligator, PhD, FRSA
Professor of the Practice Dept of Mechanical Engineering
Director, Human Factors Engineering Program
National Teaching Fellow (UK)
Web: https://engineering.tufts.edu/people/faculty/james-intriligator
email: james.intriligator@tufts.edu
P: (617) 627-2071 M/C: (781) 652-1936