About IFNTF
Mission
To bring together award-winning teachers from across the world for the global advancement of excellence in learning and teaching in higher education.
Core Aims
IFTNF provides an environment to:
Collaborate internationally with post-secondary teachers on projects and initiatives.
Promote the importance of excellence in teaching in higher education.
Share evidence-based pedagogy and research.
Communicate with outstanding students as International Student Fellows.


Develop networks with teaching and learning organisations and societies.
Advise on the development of National Teaching Fellowship schemes.
Experience an annual international symposium that attracts colleagues from around the world.
IFNTF Launch 2016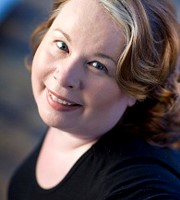 Co-Founder Professor Elizabeth Well's speech at IFNTF launch at House of Lords, UK Parliament, Sept. 2016
On a dark and stormy night a few years ago, I entered into a Skype conversation with Kirsten Hardie – now my co-president of the organization that we are fêting today. The connection was difficult, things kept dropping out – I saw a woman of great passion and commitment on the other side of that fuzzy screen, someone who met my own passion and dedication to national teaching fellows. In that conversation we hit upon a novel idea – what about uniting all the national teaching fellows of the world into an International Federation – bringing together the award-winning teachers of the world to work together toward supporting and promoting teaching and learning globally. And so, the International Federation of National Teaching Fellows, which we celebrate tonight, was born.
I want to emphasize that this collaboration, this Federation, came out of the ideas of only two people – two national teaching fellows who saw the potential of harnessing the best teachers of the world into an international federation. What you see before you today – a committee structure, an executive Board, the sponsorship of Ede and Ravenscroft and the University of Southampton. We would specifically like to thank key individuals at Southampton who without their support this event would not have been possible to include: Jane Falkingham (Dean of Faculty of Faculty of Social, Human and Mathematical Sciences, Alex Neill (Vice-President Education); Professor Sir Christopher Snowden (President of the University of Southampton) and Elizabeth Hernandez-Lopez -who has also played a key role in supporting this event. We would also like to offer our sincerest thanks to Baroness Rennie Fritchie for agreeing to host this event . We would also like to acknowledge the hard work of Professor Carol Evans, our new Vice-President, UK and the Executive Board comprising Kirsten, myself, Carol, Derek France, and Angie Kolen – this is the work of a very small number of national teaching fellows toward an international effort. Imagine, if you will, what will happen – and it will happen – if we harness the power, the influence, the prestige, and the excellence of all the national teaching award winners across the world to advocate for teaching and learning on a global level.
Our aspirations are not just administrative. Although we plan to have meetings globally of elected members of our ranks, we want to start a scholarly and rigorous peer-reviewed journal that will bring together the best teaching practices of the world. We will convene an annual symposium, in different countries every year, around the best teaching of the world that we can imagine, for the world's greatest teachers. And, we want to give back. We want to support the development of the recognition of national and regional teaching excellence across the globe. We want to run boot camps and micro-doctoral certificates in university teaching and learning that will benefit teachers and students everywhere; we want to provide online resources and webinars for teachers to learn better educational techniques. And we want to do the most important thing – bring national teaching fellows, teaching award winners – together, for exchange, for dialogue, and for action to improve teaching and learning, and its recognition, across the globe.
The President of my own university, Dr. Robert Campbell, who I am pleased to welcome here tonight as a special guest, has become a champion of the undergraduate teaching experience in Canada. I hope that, through our efforts, we can advance those ideas of the ideal teaching experience for our students, whether we are at small undergraduate liberal arts universities in Canada, like mine, or large research institutions world-wide. I hope we can rededicate ourselves to the importance of teaching and learning in our institutions, in whatever myriad ways that takes place.
If one bleary, fuzzy communication between two national teaching fellows can eventually lead to the event you see today, imagine – if you will – what hundreds of national teaching fellows across the globe can accomplish. We are the most powerful force in teaching and learning on the planet. Let's celebrate and look forward to what we will achieve as the International Federation of National Teaching Fellows.
Thank you.
Professor Elizabeth Wells
The IFNTF Logo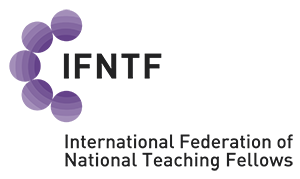 The IFNTF thanks Jake Thompson for designing the IFNTF logo. Jake was a final year BA(Hons) Graphic Design student at the University of Salford, UK.
The IFNTF also thanks Jake's Graphic Design colleagues who also created some great designs as the proposed logo. Their creativity and professionalism is much appreciated.
Students working with the IFNTF
We are delighted and proud to work with students across the globe. A number of students have worked with us in the organisation of the IFNTF and its activities.
We thank the students at Dalhousie University, Halifax, Nova Scotia, Canada for their help and support in the organisation of the IFNTF World Summit in 2019 – and particularly those students that provided great presentations at the event.
The Committee also thanks the following students who were proactive in the establishment of the IFNTF: Nicholas Godsoe, Elizabeth M. Hernandez Lopez, Abdulsalam Almanthari and Piper Riley Thompson.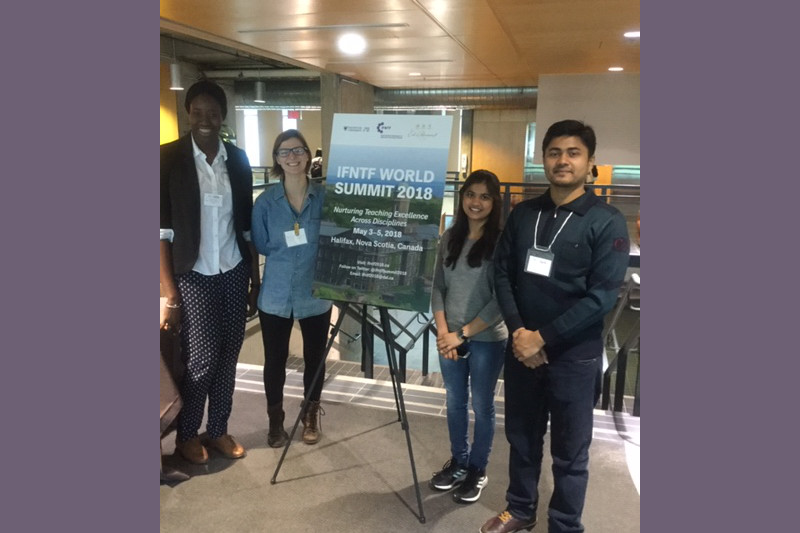 Jake Thompson

Jake Thompson is a graduate of the University of Salford, UK

Jake created the IFNTF logo when he was studying BA (Hons) Graphic Design at the University of Salford in Manchester, UK.

Elizabeth M. Hernandez Lopez

Elizabeth was studying for her PhD in Education at the University of Southampton, UK when she played a key role in the organisation of the IFNTF launch event at the Houses of Parliament, UK, in 2016.

Abdulsalam Almanthari

Abdulsalam was a PhD research student at the Southampton Education School, University of Southampton, UK, when he was involved in the organisation of the IFNTF launch event at the Houses of Parliament, UK, in 2016 and the inaugural IFNTF World Summit in Birmingham, UK, in 2017.